High Quality Roofing Services in Georgia
Roof Repair Services Offered by ProShield Roofing
When you're in need of a reliable roofing company to install or repair metal roofing, roofing shingles, or gutters on a residential home or commercial business, ProShield roofing has you covered.
We are a full-service roofing company that specializes in a wide range of roofing and gutter needs. When you work with us, you can trust you'll receive high-quality workmanship from a dedicated team of expert roofers.
Our roofing professionals have the experience and skills to offer a wide range of roofing services with different materials and on different building types. The services we offer include the following:
We perform roof repair, maintenance, and replacement for residential homes.
We install, replace, maintain, and repair roof systems for commercial buildings.
We expertly install and repair metal roofs and drip edges for our client's buildings.
We do maintenance and repair on roofs that have undergone storm damage.
We install new gutters, and repair or replace gutter systems depending on the damage.
We do repair services for cracking and shrinkage, damage from ponding water, and more.
We apply different coatings to protect commercial roofs.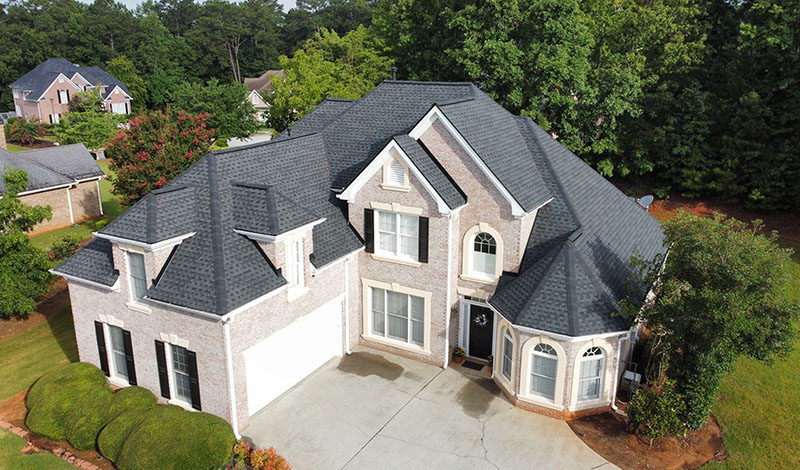 Why You Should Choose ProShield for Your Roofing Project
We are a local roofing company committed to providing our clients with the highest standard of work and a seamless customer experience at affordable prices. You can rely on the job's quality and durability if our roofing contractors perform it. From asphalt shingles to metal roofs – you can count on ProShield Roofing!
If you need roofing services, then we have a team that can help. Our great customer service team is always available to provide a free roof inspection and offer advice on roofing repair costs and preventative maintenance. We also provide roof replacement when desired and strive to ensure you always get the best service possible.