Residential Roofing Services in Georgia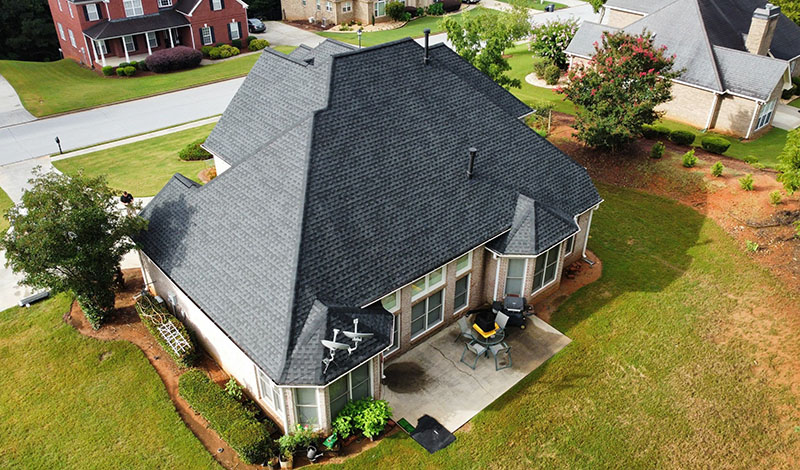 ProShield's Residential Roofing Services
Our experienced roofing contractors work one-on-one with homeowners in the Monticello region to repair and replace various roofing types. Damaged roofs can cause issues such as water spots on the walls and ceiling of your home, leaks, damp or rotted areas, or missing shingles.
ProShield Roofing is known for its high-quality craftsmanship. If you need a residential roofing company that has extensive experience, pays close attention to detail, and only uses high-grade materials, you can't go wrong working with us.
Roofing That Will Get Neighborhood Compliments
Apart from its aesthetic value, the roof provides architectural stability and protects the interior of a home. ProShield Roofing offers a wide range of residential roofing services to keep your roof in the best shape possible. From flat roofs to asphalt roofing and more – ProShield's team of experts are standing by to give you peace of mind with your roofing project.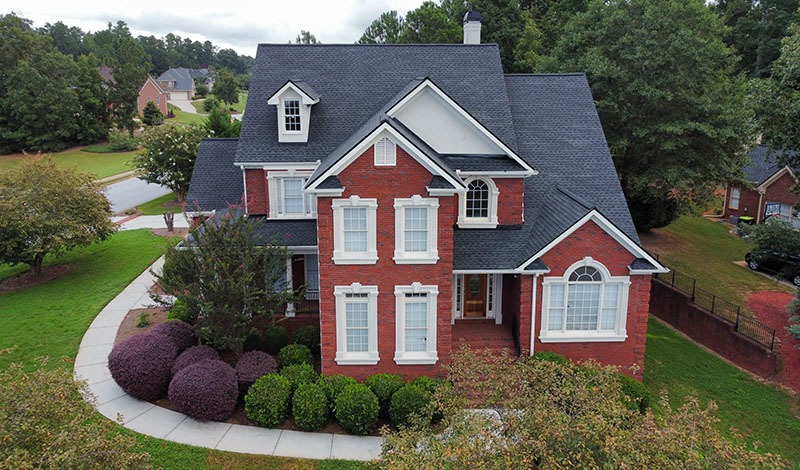 ProShield's Residential Roofing Services
We offer most commercial and residential roofing services, and of course, we have free roof inspections. Each of our services comes with a professional who will answer all your questions. Whether you are looking for a repair, restoration, or replacement, we have you covered!
While the look of your home can be a priority, we also understand the importance of a safe and protective roof, which is why we use materials from the top reputable brands such as Owens Corning Shingles, GAF, and Certainteed.
Yes, repairs will be insufficient if your roof is severely damaged. We provide roof restoration services to prevent damage and extend the roof's longevity. Our roof restoration services include repairing and cleaning the entire roof, removing debris from the gutters and roof, and adding sealants and protective coatings.
Yes, ProShield provides roof replacement services to clients looking to improve their roof's style or whose roof is beyond repair. We may perform a full or partial replacement if only one slope is damaged.
Storm-prone regions frequently suffer from roof and gutter damage from precipitation, wind, and hail. We offer emergency response for dire situations and address emerging issues to prevent further damage. Our experts also handle the repair and replacement of storm-damaged roofs and gutters.
ProShield offers roof installation services for various roofing materials based on your preferences, from metal roofs for those who want a more energy-efficient option to asphalt shingles for a more traditional look. Our roofing specialists will collaborate with you to determine the ideal roofing materials for your needs, install the roof, and ensure everything functions properly.
Periodic roof inspections are essential for preventing damage and detecting it in its earliest stages. Our professional inspectors conduct complimentary roof inspections to assess the entire roof and attic. ProShield roof experts evaluate the condition and quality of the gutters, roof vents, and roofing material.
Even the best roofs will eventually require some maintenance or repair. Our roof repair services address broken shingles, damaged gutters, cracked tiles, and roof leaks. We also offer regular maintenance services that slow down your roof's deterioration and increase longevity.
Why Should You Partner With ProShield for Your Residential Roofing Needs?
ProShield's roofers have years of expertise working closely with homeowners to repair, restore, and install roofing systems. We are attentive to the intricacies of your roof and use only high-quality roofing materials. We also offer gutter work, metal roofing, and commercial roofing options.
Our customer service is unrivaled, and we are always available to answer questions and help you choose the best roofing solutions. You can rest assured that your roof will withstand the test of time when you work with us.
Call us today to schedule a free inspection and cost estimate for the roofing services you require.